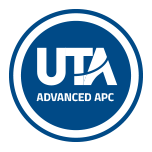 Benefits & Features - Automatic Passenger Counters (APC) | UTA
Benefits

Know your Ridership and On-time Performance (OTP)
Improve Transit Service and Productivity
Understand Quality, Utilization, and Productivity of Service
ROI of 200%-400% Within Two (2) Years
Lower Data Collection and Analysis Cost
Process APC Data from Non-UTA APC Systems
Features

AVL/Farebox Reporting
Automatic Reporting through Global Reporting Module
80+ Standard and Custom Analytic Reports
Data Quality Control Software
Administrative Control Reports
Service Productivity Reports
Process APC Data from Non-UTA APC Systems
Passenger Counting Accuracy 97-99%
Consistent Reliability 95-100%
Driver Login Independent
USDOT FTA, NTD and Title VI Reporting
Integrated with 20+ AVL Systems
Reporting for Bus and Rail
Handles Detours and Random Route Paratransit Reporting
Statistical & Web Based Reporting
Provides Real-time Passenger Load
Prompt and Effective Customer Support
Accommodates Schedule/Service/Stop Exceptions
ODBC Accessible Database
Outlier Identifications and Filters
Auto Email Alerts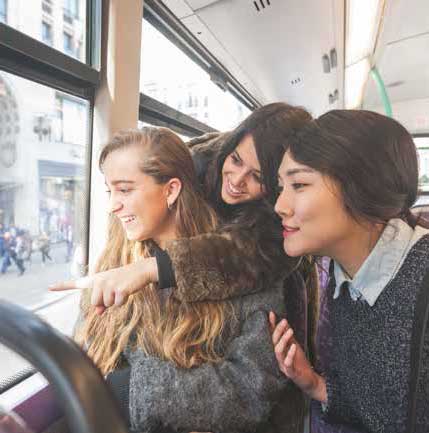 StandAlone Configuration - Automatic Passenger Counters (APC) | UTA

The UTA APC StandAlone configuration provides all APC functionality in a single, on-board system. The Model 30 CPU has Wireless LAN/Cellular connectivity, GPS and onboard data storage.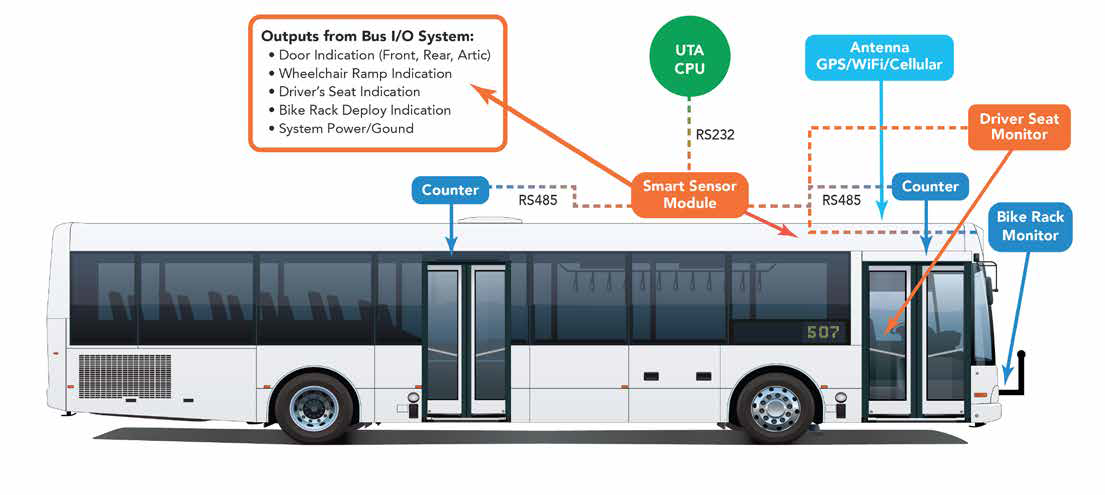 Integrated Configuration - Automatic Passenger Counters (APC) | UTA
The UTA SmartSensor CPU is designed to integrate via J1708 and/or RS232 to on-board ITS systems such as AVL, Annunciator, and/or Fare Collection Systems.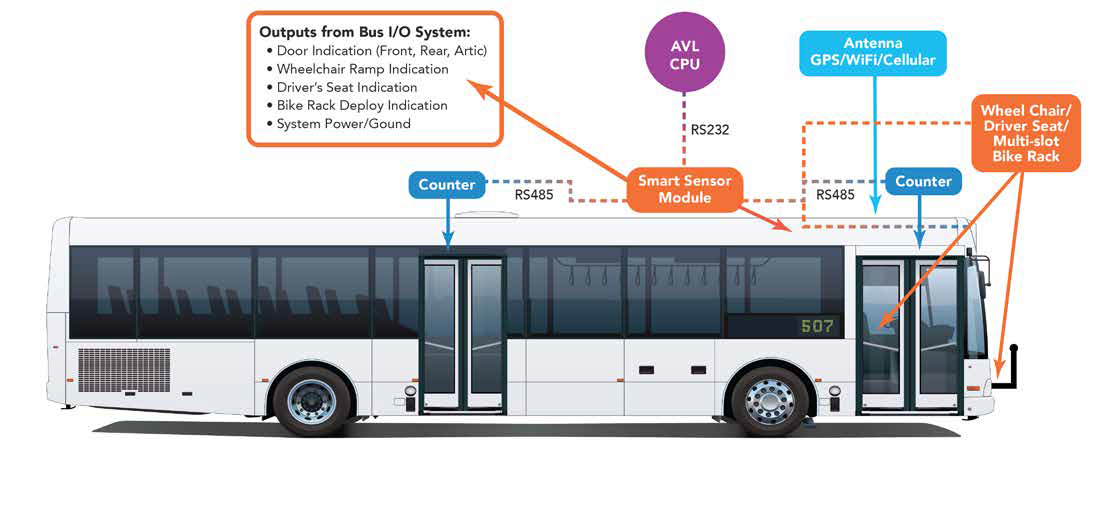 Lease - Automatic Passenger Counters (APC) | UTA
Transit agencies frequently lease UTA's APC system for short term data collection and analysis.
Installation by Bus Manufacturer
UTA APC systems can be installed at your transit agency by UTA staff or OEM-installed by the bus manufacturer. UTA has been recognized for achieving the highest supplier ratings for on-time delivery, performance and equipment quality.
Bus Signal Prioritization (BSP)
For over 10 years UTA offers bus signal priority (BSP) or transit signal priority (TSP) systems to improve service and reduce delay for transit vehicles at intersections controlled by traffic signals.
Installation by Bus Manufacturer - Automatic Passenger Counters (APC) | UTA
Bus Signal Prioritization (BSP) - Automatic Passenger Counters (APC) | UTA

/* */